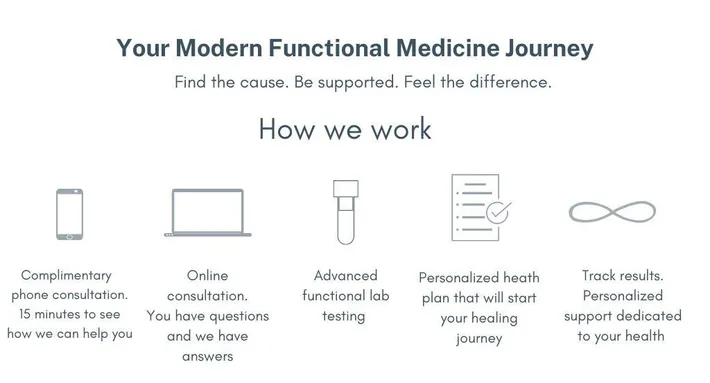 What should I expect?
This is not your typical doctor's visit. Each new patient experience is designed to cover everything from an extensive health intake, through innovative lab testing and nutrition support.
Unlike your typical doctor, our doctors will spend 60-90 minutes with you during your initial visit, delving into your story to uncover factors that may be limiting your health. We will partner with you to create a personalized plan for your health journey, in addition to recommendations for routine and specialized testing and targeted supplementation.
You are unlike any other person, and just the same, your healing journey is unique to you. At Modern Functional Medicine Center, you won't be treated like a symptom or a set of lab results. Our mission is to make you feel heard and cared for as a whole person!
At the Modern Functional Medicine Center we will find and treat the root cause of your health issues. Our approach is personalized, collaborative, and supportive.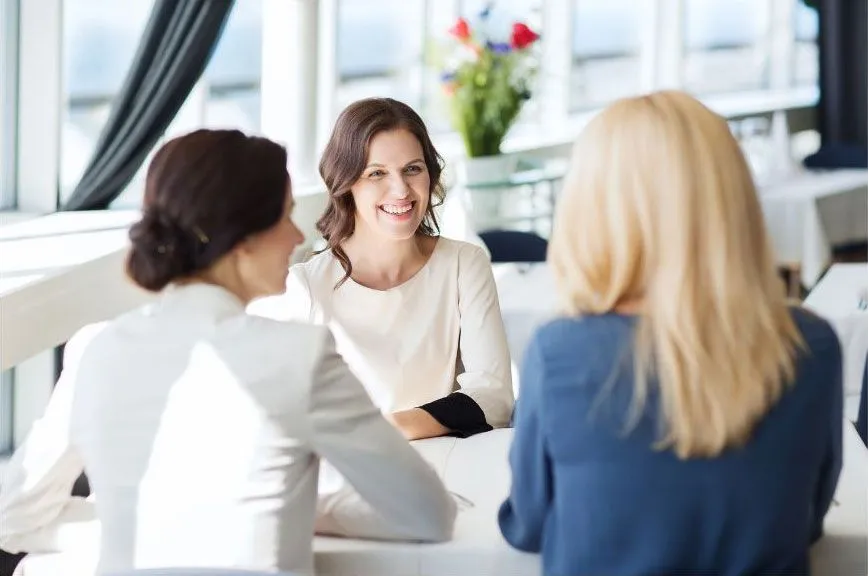 Your Journey towards health & vitality begins with your first visit.
Our plans are personalized specifically to you.
You will receive ongoing support from our team and doctors.
MODERN MEMBERSHIP ADVANTAGE
This is for the patient who knows they are ready to make changes! All the support you need is here.
WHAT'S INCLUDED IN MY PLAN?
Our 4-month MODERN MEMBERSHIP ADVANTAGE PLAN INCLUDES:
8 appointments with your doctor so we really get to know you
Unlimited messaging on your Well World app to keep you connected and supported.
A Personalized health plan that is focused on optimizing your nutrition, sleep, lifestyle, and movement.
Access to the most cutting edge diagnostic lab tests.
Convenient online scheduling to fit into your busy schedule.
10% discount membership rate off all supplements at our online store
Investment: $1600 for 4 month plan which can be payed monthly.
We offer a $250 discount for a one time payment of $1350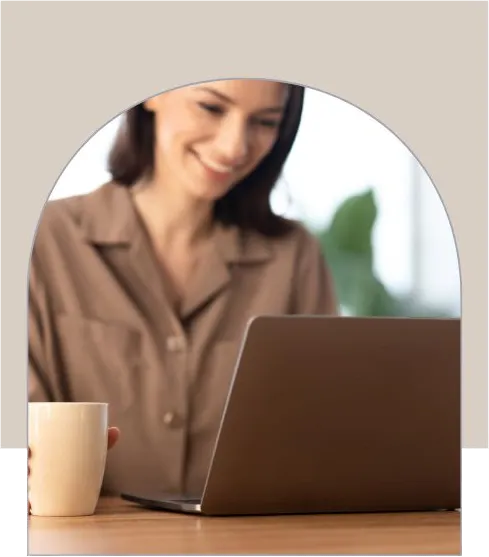 LAB DIAGNOSTIC TESTING
We use the most cutting-edge diagnostic functional medicine labs. Specialty labs are an additional investment.
Lab costs will vary based on your individualized treatment plan.
We work within your budget to help prioritize testing.
We will coordinate your lab test, either done at a local lab, or mailed to your home. Our Functional Medical doctors will create a personalized plan based on your results.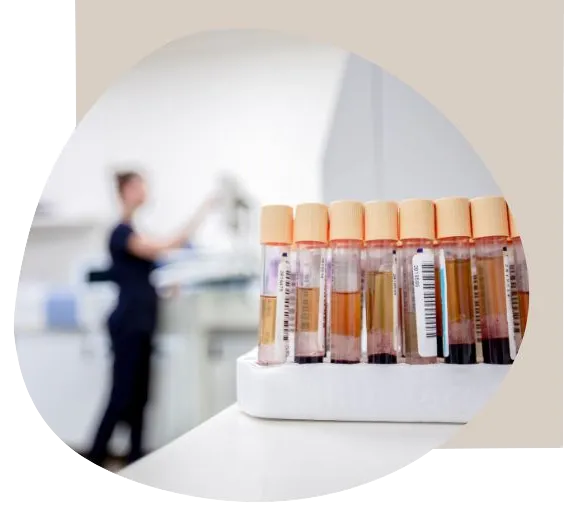 SUPPLEMENT PROTOCOL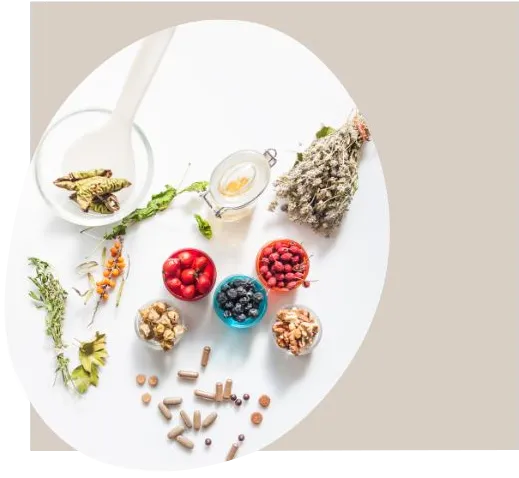 We customize all advanced supplement protocols specifically for you based on functional medicine testing.
Supplement protocols will vary based on your personalized treatment plan.
Our doctors make recommendations, and you choose which supplements you want to purchase based on your budget.
Supplement protocols are an additional cost to Membership.
THERAPEUTIC PARTNERSHIP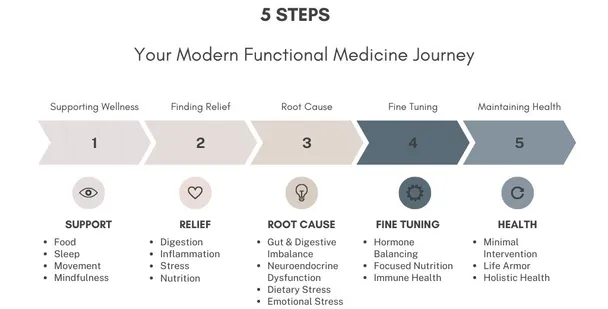 These are the steps that you will move through on your journey to health with MFMC
Supporting Health - is where you commit to creating change and develop a partnership with our practitioners. We begin to address key lifestyle changes that will support you throughout your healing journey and develop skills that will last a lifetime. Typically a 2-4 week process.
Finding Relief - addresses the initial barriers to health and wellness and brings about some palliative care. These are usually addressed with lifestyle changes and supplementation remedies. Typically a 3-6 week process.
Root Cause - is where our practitioners dig deeper to uncover the root issue or issues contributing to your symptoms. Typically a 3-6 month process.
Fine Tuning - is a dividing point on the way to wellness. If you are doing much better, you may only need minor adjustments. If you are still facing challenges, you may need additional testing to uncover root issues. Typically a 1-3 month process.
Maintaining Health - is the ultimate goal on the way to wellness and joy. Few interventions are needed, because you have learned to incorporate good self-care into your life. A key component in this pillar is education on being connected to your body; knowing how to identify and respond quickly to any issue that comes up before it becomes a bigger problem. Experience for life!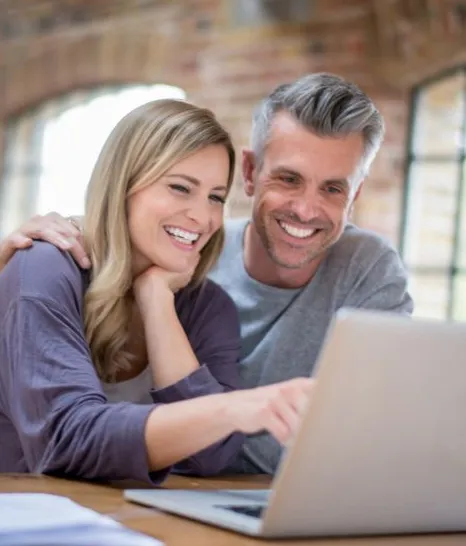 YOU ARE READY!
Our functional medicine team are experts in treating various health conditions, from autoimmune imbalances, to skin issues, gut health and much more. If you've struggled to find definitive answers and long-term solutions to your health concerns, maybe it's time to try an a different path.
Take the next step on your health journey.
Book your 15-min Health Strategy Consultation